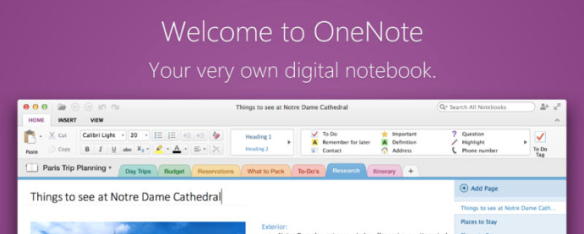 *Note* OneNote is free right now in the Mac App Store. I could not access OneNote by using Google Chrome, or even by going to the Mac App Store and searching for it. I had to use Safari, and I had to click on the external web-link to bring OneNote up in the Mac App Store.
THIS IS NOT AN ENDORSEMENT of OneNote. I seriously doubt that Evernote can be displaced by OneNote (but I'll investigate and update this opinion after I've used OneNote). Evernote needs competition. Step 1: Go to Mac App Store Preview in Safari Step 2: Click the "View in Mac App Store" button.

Step 3: Click the "Install" button Step 4: Go to /Applications/Microsoft OneNote.app and double click. Step 5: Ride the learning curve!