Introduction!
Taught my "Getting (re)started with GTD" class last weekend.  One student needed to apply GTD without cash out of pocket.  So, I've been thinking about how to get started with GTD without spending anything.     
So, below please find the GTD office available for no money down (but you have to drive to pick everything up, so alas, there are time and gas costs included) available in Portland on 2012/04/25.  *Note* the links to Craigslist don't live long, but they worked when I wrote this post.  More important items have the picture that was up with the post.  
An office, for free?
Step 1: Get a desk.  Portland's Craigslist is a treasure trove of free desk options.  For example:
Source: Portland Craigslist Free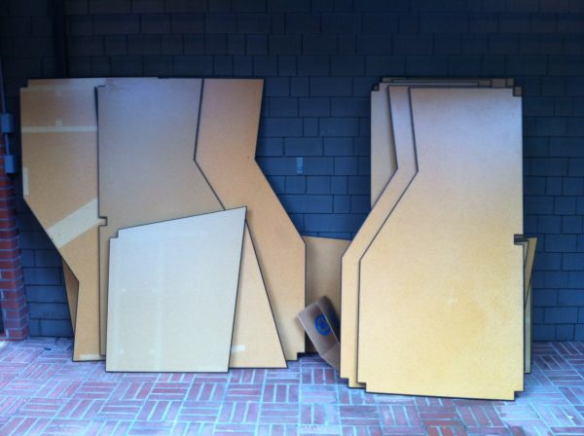 Source: Portland Craigslist Free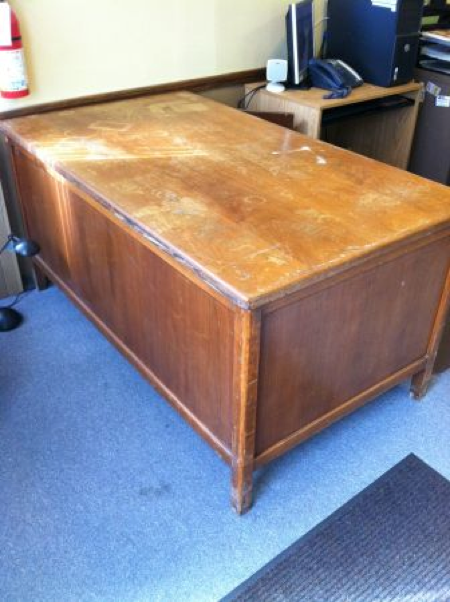 Source: Portland Craigslist Free
Source: Portland Craigslist Free
Step 2: Get organizing supplies like:
hanging file folders (Urban League of Portland)
home fax machine (Sharp plain paper inkjet fax from Vancouver WA - home of HP inkjets!) 
A wood credenza to boost your desk space up to 30 square feet and give you some drawers and cabinets to organize with
Office chair (on the first page of Freecycle there were 4 chairs and 3 desks with chair on offer)
Day Planner/Organizer: Freecycle:

"American Tourister day planner/organizer. 3-ring binder inside. Will hold a full notepad. Still has the calculator and a sharpie type pen inside. Inside pocket is torn on the bottom but is still very usable. Full-outside zipper."

Pads of paper for lists, and phone notes
Old (but fully functional) Apple iBook (Barbie design)
HP ScanJet 5550c scanner (never used)
With all the free stuff listed to this point in the blog post, you have everything you need to implement GTD with a manual system.  But, you are not limited to a manual system.  Using community provided computers (libraries, coffee shops) you can digitize much of your GTD system, especially the pieces of your system that interact with your colleagues and peers.  So, on to step 3 … 
 Step 3: Take advantage of free electronic infrastructure.   
 Conclusion:
The basic infrastructure you need to start implementing GTD is available all around you if you live in or near Portland Oregon.  Probably, the bigger the city, the better infrastructure available.  Even though I thought I "knew" about craigslist and free cycle I did not realize how rich these are as resources to get people booted up on GTD.  
Hope this helps!
bill meade